ロイヤルシルクイン斑尾
Royal Silk Inn Madarao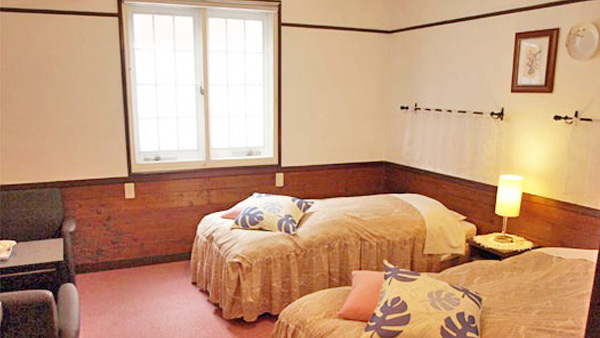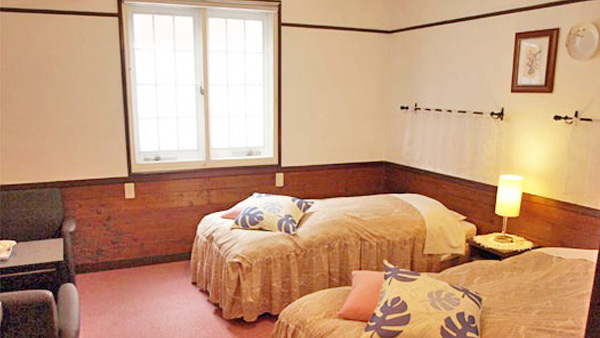 Located within a 3-minute walk from Madarao Kogen Ski Resort, Monoaile Madarao offers free Wi-Fi at public areas, indoor public hot spring baths and a sauna. JR Iiyama Train Station is a 30-minute drive away.
Spacious rooms are equipped with a refrigerator, a flat-screen TV and an en suite bathroom. Each comes with a seating area, a green tea set and an electric kettle. Free toiletries and Yukata robes can also be found in rooms.
At Madarao Monoaile Hotel, guests can soak in the public hot spring baths, store their skis and purchase souvenirs at the gift shop. Guests can also take a 3-minute shuttle ride to Madarao Kogen Hotel to relax in their outdoor hot spring bath for free.
A set menu breakfast is served in the dining room. During the summer and winder peak seasons, a western/Japanese breakfast buffet is served instead. With a reservation in advance, dinner is also available.
The group hotel, Madarao Kogen Hotel is located an 8-minute walk or 3-minute shuttle bus ride away. Madaraokogen Sanpatikku Ski Area is located a 5-minute drive away, while Lake Nojiri is located a 25-minute drive from the property.
文章來源 booking.com
TRANSPORT & SCHEDULE | 交通 & 行程
INFORMATION | 資料
客房類型
(含浴缸及廁所)
洋式 2.3 人一間
入住及退房時間
15:00 入住
10:00 退房
飯店可收納人數
30 人
飯店網址
HOTEL MENU | 飯店
早餐
自助餐
晚餐
「涮涮鍋」
*住宿2晚或以上的旅客
晚餐會送一杯紅酒
温泉
退房後使用温泉設施 ¥300/人
*在行程中可以有一次免費享用
貸切露天風呂45分鐘
包租
非假日時20人或以上的團體
可以包租整個飯店
(需要提前預約)
SKI MENU | 滑雪選單
纜車票
行程中包含斑尾高原滑雪場
纜車無限次數通用票
※夜間滑雪時間除外
夜間滑雪纜車票
12/29-1/3, 1/10, 3/20
+12/16-3/26的星期六
以上的旅程都包括一晚夜間滑雪票
RENTAL | 租借選單
請在報名時選擇租借項目
我們會給您兌換卷在當地使用
BOARD 雪板組 (板・靴・雪衣雪褲)
雪板:140-160 CM
靴子:22.0-29.0 CM
軟件:S-LL
SKI 雪屐組 (板・靴・杖・雪衣雪褲)
雪屐:160-185 CM
靴子:22.0-29.0 CM
軟件:S-LL
小孩雪屐組 (板・靴・杖・雪衣雪褲)
靴子:18.0-21.5 CM
安全帽・護目鏡・手套
不包含在兌換卷內 如需租借
安全帽 +¥300/日
護目鏡 +¥300/日
手套 +¥300/日
※雪板組&雪屐組 中途交換 +¥300/次
※出租強制保險 損壞免責 +¥500/天
租借裝備升級
BOARD 雪板組(板・靴) +¥1500/天
SKI 雪屐組(板・靴・杖) +¥1500/天
雪衣雪褲 +¥1500/天